Feedlots
Feedlots
Last updated
24 July 2020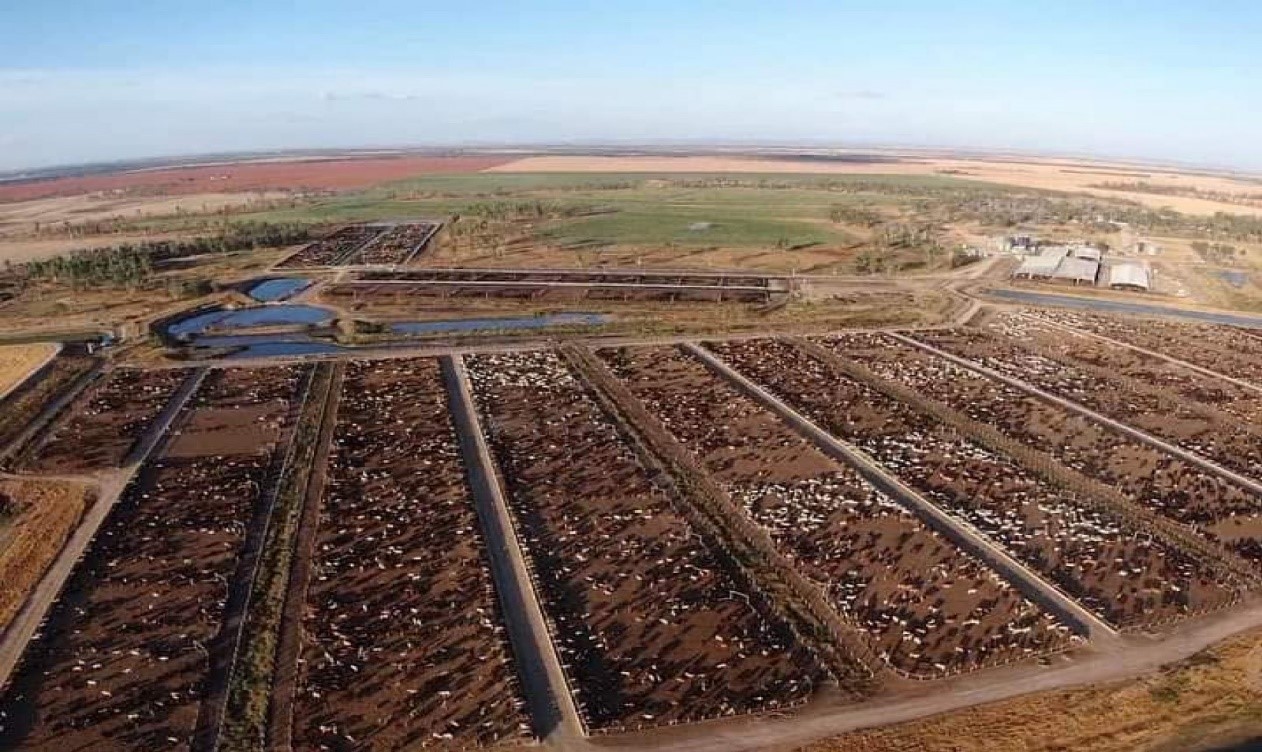 Beef feedlot in Queensland.
A feedlot is a cramped, fenced area where cattle are grain fed until they are ready for slaughter, unable to exercise and frequently found knee-deep in their own faeces. Often there's no shelter, as shade is not mandated by regulations. Living in these cramped, filthy conditions subjects the cattle to stress and sickness, with common conditions including footrot, botulism, respiratory disease and liver abscesses.
Approximately 40% of Australia's total beef supply and 80% of beef sold in major supermarkets is sourced from the cattle feedlot sector 19 .
NFAS (National Feedlot Accreditation Scheme) supposedly exists to ensure the welfare of beef cattle, however it only provides 'guidelines' around food, water, air quality and heat levels, calling in a vet when required, etc. There's no genuine monitoring around adherence to the scheme and it's a case of the fox being put in charge of the hen house with MLA (Meat Livestock Australia) responsible for 'improving welfare' in the feedlot sector. Aus-Meat Ltd lists the first objective of the NFAS mission as being to 'enhance the marketing prospects for grain fed beef'20.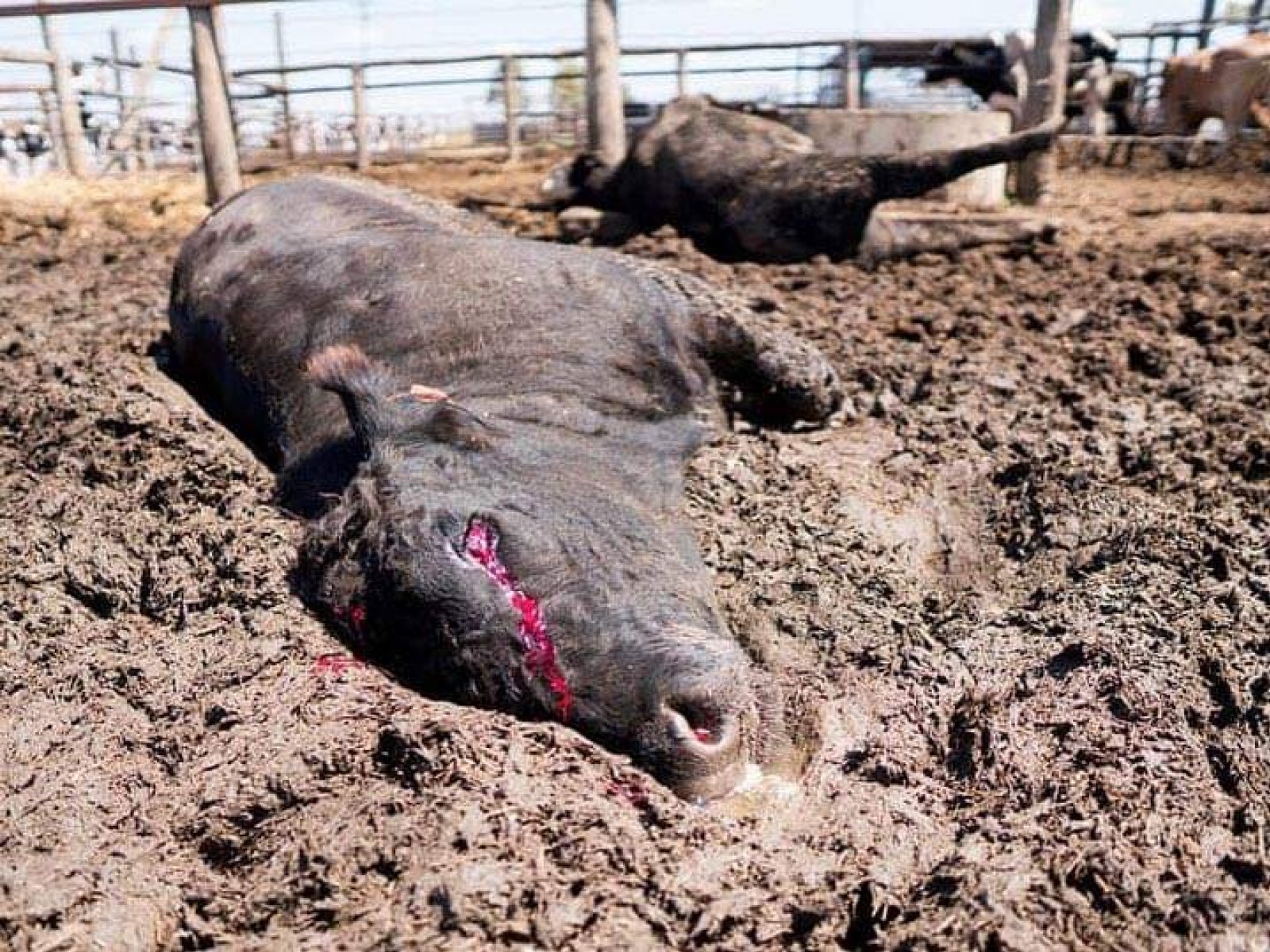 Dead cattle on Queensland feedlot.