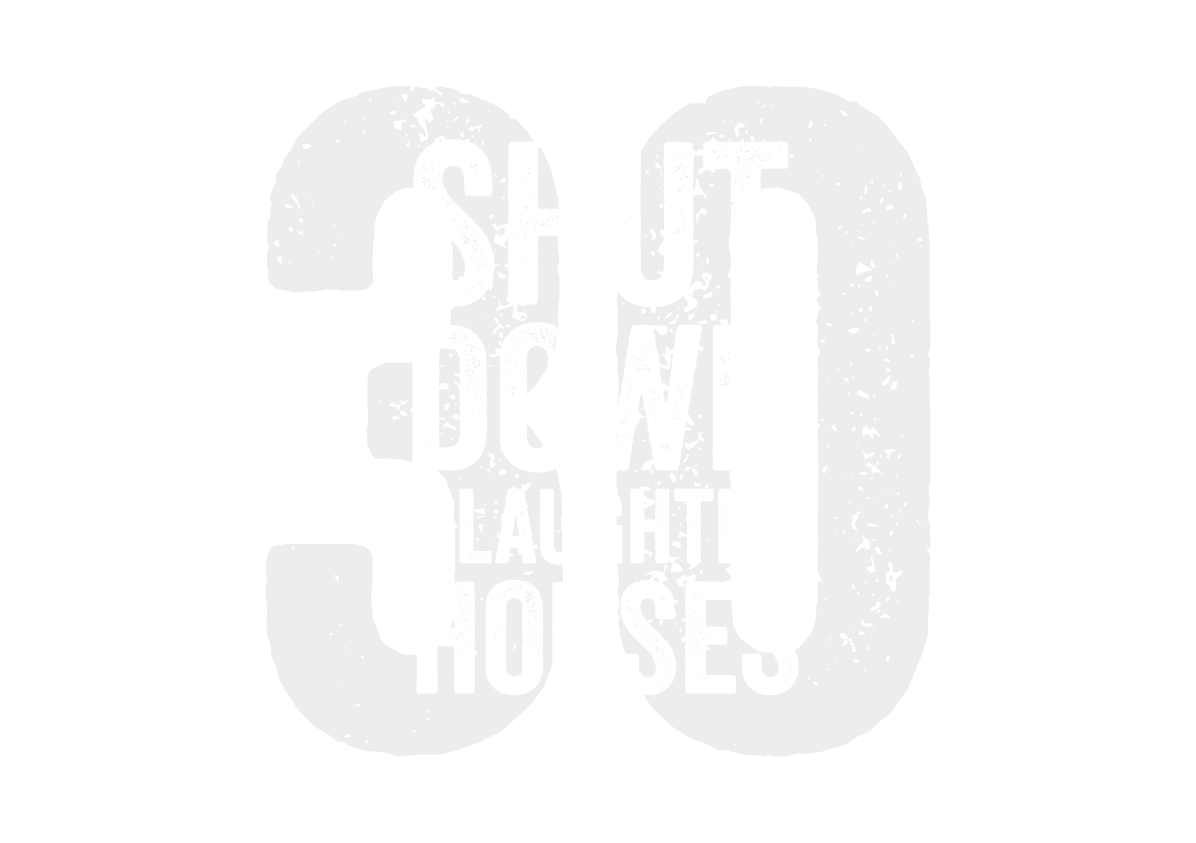 Pigs screaming, thrashing and gasping for air inside carbon dioxide gas chambers. Five day-old calves, crying for their mum's and herded on wobbly legs down a narrow corridor before being shot with a bolt-gun. Goats hiding under each other and struggling frantically as they dragged onto a blood-soaked platform. Sheep watching with wide-eyed terror, looking for a way out as they are picked off in front of each other, one by one.
This is the reality of Australian animal slaughter. It can never be humane. 
Over the past 10 years, Farm Transparency Project's investigators have entered dozens of Australian slaughterhouses and knackeries, revealing the horror within to an often stunned public. Yet, Australian slaughter industries, including meat dairy and eggs, continue to lie to consumers, claiming that what happens behind the closed doors of farms and slaughterhouses can somehow be humane.
We've given the industry enough time to sort itself out. In the ten years since FTP was founded, things have only gotten worse, and the industries that rely upon commercialised animal abuse have become more willing to do whatever it takes to protect their secrecy. With the increasing criminalisation of those who expose legal and illegal animal abuse, we know that our work will only get harder and more dangerous. So, before the industry comes for us, we're going to tear down every wall they put up to hide their practices from the world. We will stop them, before they stop us. 
We're going to take that secrecy away from them, and ensure that there is no-one left in this country who can say they don't know what happens inside Australian farms and slaughterhouses. Over 2023 and 2024, we will investigate and release new footage from 30 Australian slaughterhouses.